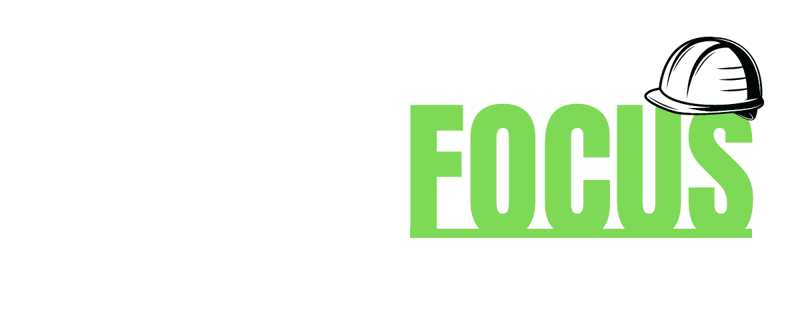 Our NEW! 10-Course Metal Safety Program Could Save You a Lot More Than Money.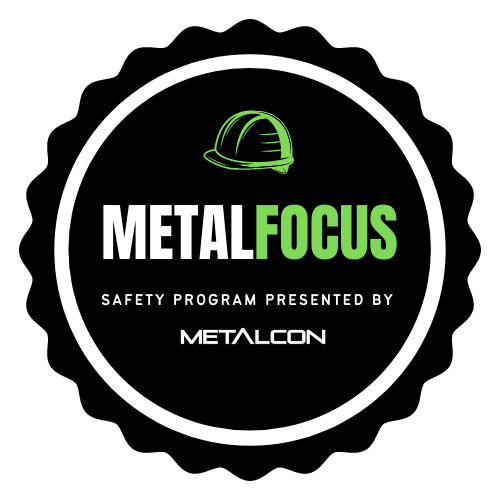 Safety.
It's a priority for every metal business but how do you prove it to your employees, your customers and your insurance company? More importantly, how do you ensure your entire team is aware of the latest metal safety rules, tools, trends and techniques to avoid costly or potentially fatal accidents?
At METALCON, we're committed to helping metal businesses thrive. That's why we've partnered with Safety Works, Inc. to create the METALFOCUS® Safety Program. This series of 10 one-hour virtual courses goes beyond traditional OSHA-10 safety training to address situations that are unique to metal jobsites.
Earn 10 AIA HSW LU Credits by Registering for the Full Course!
Take advantage of special introductory prices!
Whether you attend this program yourself or delegate to a team member, your company will gain invaluable insight and advice with the potential to:
Reduce



Reduce risk of lost-time accidents and damage to equipment which can lead to lower insurance premiums
Lower
Lower risk of regulatory fines
Improve
Improve your company culture and employee morale
Course Schedule
COURSE 1 On-demand! OSHA's Steel Erection Standard
(29 CFR 1926 Subpart R)
— qualifies for 1 AIA HSW LU
COURSE 2 On-demand Fall Protection Planning
— qualifies for 1 AIA HSW LU
COURSE 3 March 4 Hot Work & HW Permits
— qualifies for 1 AIA HSW LU
COURSE 4 March 12 Rigging Safety Considerations
(NOTE: This is not a rigging certification class)
— qualifies for 1 AIA HSW LU
COURSE 5 March 19 Crane Ops & Lift Planning
— qualifies for 1 AIA HSW LU
COURSE 6 March 25 Supervisor Safety Responsibilities
— qualifies for 1 AIA HSW LU
COURSE 7 April 1 Project Safety Planning
— qualifies for 1 AIA HSW LU
COURSE 8 April 8 Job Safety Analysis (JSA)
— qualifies for 1 AIA HSW LU
COURSE 9 April 15 Incident Reporting & Investigation
— qualifies for 1 AIA HSW LU
COURSE 10 April 22 Managing OSHA Inspections
— qualifies for 1 AIA HSW LU

Each course will be conducted live with real-time Q&A.
If you are unable to attend a session, it will be available on-demand.
Training materials to compliment the presented material will be provided.

Course Schedule


Special introductory prices through April 1, 2021


Individual courses priced at $30,

pick a pack and save!
1 COURSE: $30
3 COURSE PACK: $80 (Save $10)
5 COURSE PACK: $125 (Save $25)
10 COURSE PACK: $250 (Save $50)

Group pricing is available! Mix and match courses to suite your group size
and ensure every member of your team gets the METALFOCUS® Safety training they need.
Contact Kalyn Burke at kalyn@metalcon.com or call her directly at 857-255-3341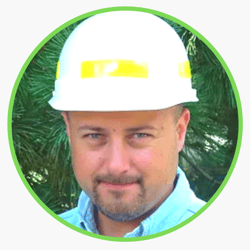 Your METALFOCUS® Safety Program Instructor
The program will be taught by Craig A. Shaffer, CSP President of SafetyWorks, Inc.
Craig is a Certified Safety Professional (CSP) with over 30 years of occupational safety and health experience in the construction and manufacturing industries. He holds a Bachelor of Science degree in Physics from Penn State and is an authorized instructor for the construction OSHA-10 & OSHA-30 courses. He also instructs Red Cross 1st Aid & CPR/AED programs.
​Craig is regularly involved in field personnel OSHA/safety training, safety program and committee oversight, site safety planning and inspections, written safety policy development, seminar presentations, and OSHA compliance and citation consultation. He is a member of the American Society of Safety Professionals (ASSP), Metal Building Contractors & Erectors Assoc. (MBCEA), and Associated Builders & Contractors (ABC).